Meet the mastermind! This is
NOT
the Mastermind Game from the 1970:th -but a SOLVER to that game!
YOU think of the secret code
and the AI robot cracks it. It is a very good code cracker!
-Spooky, it reads my mind!

Congrat, the tool is currently aviable at
App Store
!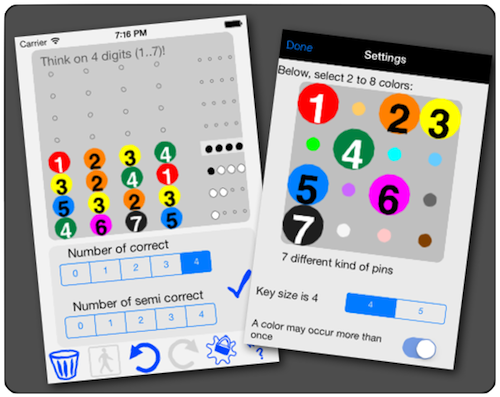 Think of a secret code and let the AI robot guess! After each guess you give the feedback:
The number of correct digits in the guess. Both color and position must match.
The number of the remaning pins that has the correct color.
Typically, the AI will nail down your secret within a few guesses. Yes, it is quite spooky!