antiJam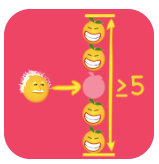 50% luck, 50% skills.
This is a great
intelligame
for iPod-touch, iPhone, and iPad!

This great App is aviable at App Store!
Avoid the JAM!
In this game you move fruits on a game board. After each move, more fruits drop down. The board will therefore gradually become more
jammed
, making it harder to move fruits, unless you can get rid of them.
Line up 5 identical fruits to erase them and score points! Skilled players can play for a long time before the board finally gets completely jammed.
How to play...
The picture below illustrates many aspects of the game. 1 You touch an apple. 2 You touch an empty spot. 3 The apple moves to that spot. 4 More that 5 apples in a row, hence they will be erased!

Screenshoots...
Let us look at some screenshots..
In the beginning 20 fruits drop down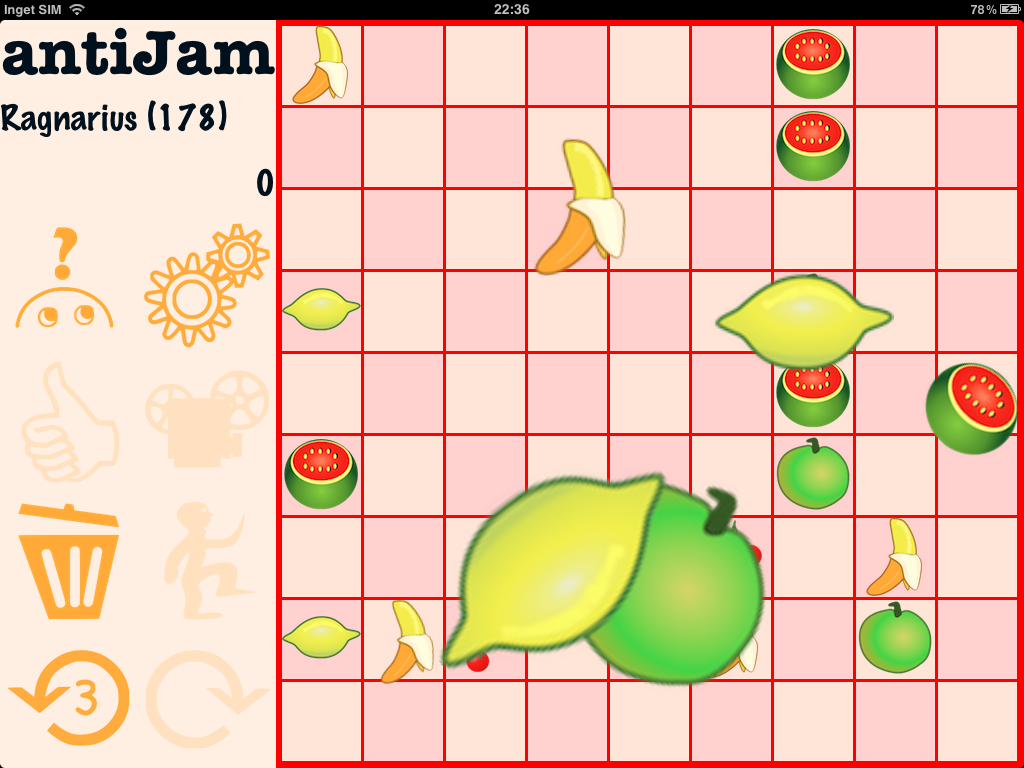 I select a watermelon...
...and get a visual feedback of all possible moves...
next, I move the fruit..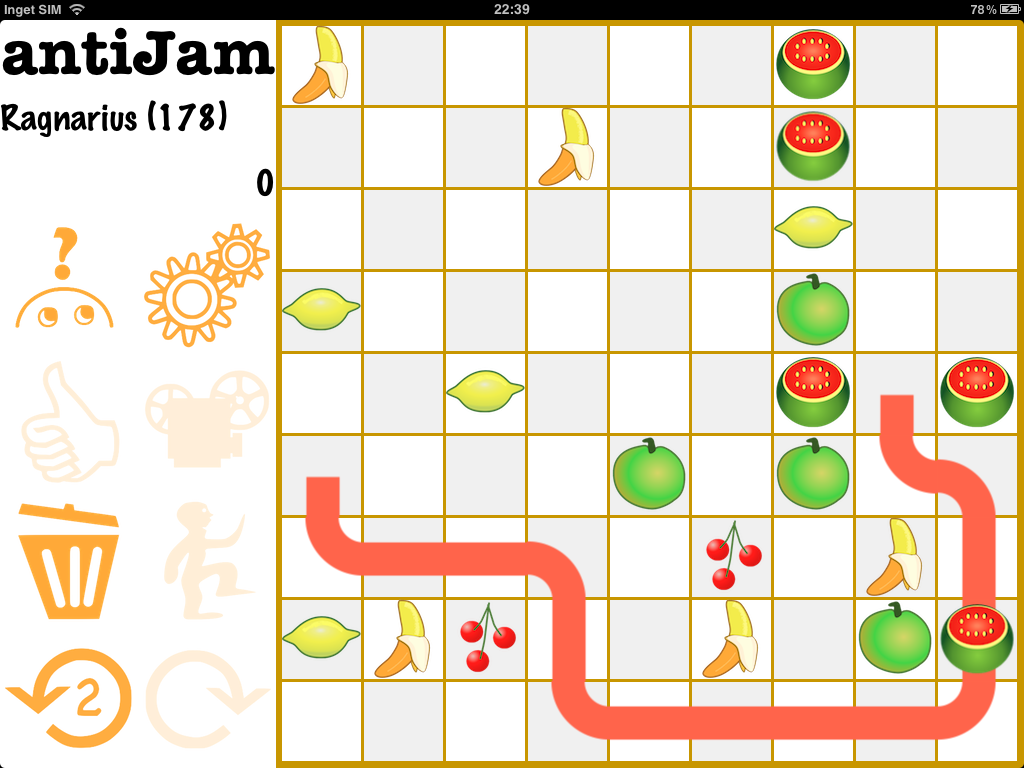 the plan is of cource to line up 5 melons, now I get 3.
Applauses
When you play, you will hear a rewarding applause, whenever you deserve it. The more fruits you erase, the more intense the applause.
Replay feature
If you have played a very good game, you may like to show it to somebody, brag a litte bit. This can be done! Your very best game has been captured, stored, move by move. You can replay it anytime. Just touch the projector button.
Feedback
Please, e-mail your questions or suggestions to:
Your opinion is very important to us!

If you like our game, please give us a good rating at appstore! (or here). Good ratings are crucial to a small developer team like croobie.